Today's successful commercial kitchens are like well-oiled machines. Advanced technology and equipment efficiency are steering the foodservice industry in new directions. Chef-driven innovations along with distinct components and service equipment are optimizing the productivity of modern commercial enterprises. These under-the-radar kitchen machines are smarter than you might think.
Henkelman Vacuum Sealer
A professional vacuum sealer by Henkelman makes preserving and protecting the quality of food products a snap. Vacuum packaging extends shelf life and prevents cross-contamination. Henkelman's table-top machine is the perfect choice for portion control and storage allowing chefs to stock up on seasonal products and take advantage of flexible storage options. It is both a convenient and cost-effective solution.
The Boxer 42XL vacuum chamber by Henkelman offers maximum protection and pump capacity. The robust stainless steel machine features digital control with a 10 program memory. It remains a favorite among chefs who enjoy sous-vide cooking. The sealers are also popular among the creative cocktail crowd where talented mixologists can take advantage of the sealer's versatile applications.
Bartenders are able to experiment with ingredients to infuse uncommon spirit flavors much more quickly when using the sealer. The sealer expedites the absorption of the alcohol into the fruit or herbs often with results in minutes. Henkelman vacuum sealer's wide range of functionality and its ease of use make it a smart addition to the foodservice industry.
Vitamix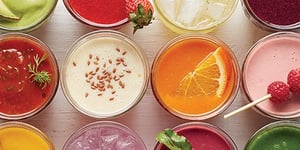 Vitamix has established itself as one of the world's most trusted professional blender brands available. It is an integral part of healthy eating and a stalwart of recipe innovation. This superior blender is a well-used staple in restaurants and bars because of its dependability and versatility. Chefs know it is a vital tool for creative cooking and bartenders take pride in its ability to conjure up the perfect frozen drink.
Vitamix blenders are durable laborers yet they don't skip on performance or design. Each of the several styles offers a variety of blending options and controls. Vita-Prep®3 is the most popular choice for commercial applications. It is durable enough for high-volume kitchens with an advanced cooling fan and a strong ≈3-HP motor.
Vitamix blenders let you control the program settings with just the push of a button so you can regulate speed and get the desired texture. Whether you want to do some creative ingredient muddling or knead dough for home-baked bread, these blenders won't disappoint. Vitamix has a blender for every lifestyle and situation making it a favorite among professionals.
APW Wyott X*TREME Toasters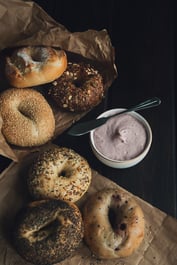 APW Wyott X*TREME toasters are amazing machines with top-of-the-line quality features and functionality. The powerful but compact conveyor toasters have all the advanced technology desirable for busy restaurants requiring speedy output. With adjustable conveyor speed and a "cool touch" top to prevent accidental burns, commercial toasters don't get any better than this.
The X*TREME-2 model has the ability to produce perfect toast in 30 seconds or less or more than an incredible 800 slices every hour. The radiant conveyor toaster combines high-temperature insulation with a thermostatically-controlled fan for optimum safety. The bread drawer is self-dispensing and slides out when the toast is ready, eliminating over-cooking.
The X*TREME-2 is easy to use with a variety of bread types including bagels or muffins. The sturdy stainless steel unit is mounted on one-inch adjustable legs and is constructed to be a compact solution to crowded kitchens and spaces. A stand-by switch saves energy during downtimes making it as smart as it is useful. The toaster is available in both 1 1/2'' or 3'' openings.
High Sabatino
has been serving the mid-Atlantic area for over forty years. We represent chef-approved foodservice equipment solutions from quality manufacturers. Our professional staff works with you to determine which products would most benefit your business. Schedule an assessment with us to see how we can help.