The independent, US-based industry consultant, Fisher Nickel, recently named MEIKO's M-iQ dishwasher as "best-in-class" for it's potential to provide huge energy savings to foodservice operators.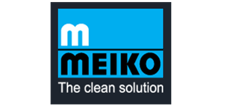 In their findings, they report at least 36 percent savings in water and 37 percent in energy over prior-generation machines. The data was also normalized for throughput based on belt width, and this normalization yielded savings of at least 52 percent in water and 56 percent in energy.
One of the main reasons for the study is to provide a business case for early retirement of older generation machines, even if they're qualified with the ENERGY STAR label. Fisher Nickel estimates an ROI period of just over two and a half years for replacing flight-type warewashers with an ENERGY STAR standard of 1.0 with current generation flight-type models from MEIKO.
Watch the video introduction to the Fisher Nickel study.
New generation, best-in-class models outperform even ENERGY STAR rated models by a large margin. With MEIKO technology, operators can increase efficiency in the dishroom, solve multiple maintenance problems, increase the lifespan of the machine, and save substantial costs in the meantime.
But don't take our word for it. Check out this short video from Rentals Unlimited, and see how they enhanced their bottom line with the right M-iQ warewashing machine from MEIKO.