Summer is here and schools are out, but that doesn't mean that school nutrition professionals are done working. This summer, from July 9th to July 12th, the School Nutrition Association will be hosting the Annual National Conference 2017 in Atlanta, Georgia.
The ANC is known as "School Nutrition Event of the Year", and several of our factories will be exhibiting at the event. If you're headed that way this July, be sure to stop by these factories' booths:

Winston Industries is a family-owned foodservice equipment manufacturer that prides itself on innovation. Their innovative Controlled Vapor Technology, or CVap, can increase the efficiency and overall functionality of your school kitchen. Don't believe us? Watch this video testimonial to hear it from a school nutrition professional and swing by booth #725 to see their technology in person.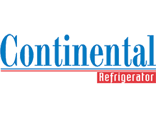 Continental Refrigerator manufactures over 2,000 models of refrigeration equipment. In a school cafeteria, the most useful pieces of equipment that they manufacture are their milk coolers, which are available in forced air or cold wall options. Be sure to stop by booth #2150 to see their equipment in person.

Panasonic has been a household name for years, but that's not where their solutions end. Every school kitchen needs to have a Panasonic Sonic Steamer. To learn more about the school kitchen solutions that Panasonic offers, check out booth #138.

RATIONAL is dedicated to being the best. Since the founding of the company, they have put all of their time and effort into creating the best, most innovative, combi-oven. Schools are emphasizing healthy foods for students now more than ever and RATIONAL equipment can provide just that. With a combi-oven's ability to do the job of multiple appliances in one machine, it is perfect for kitchens with limited space. Head to booth #2143 to see RATIONAL's solutions in person.
Whether you're cooking for 500 elementary school kids or 10,000 college students, Winston, Continental, Panasonic, and RATIONAL are here to help. If you're headed to the School Nutrition Association's Annual National Conference this year, be sure to see these manufacturers.
In the meantime, find solutions to existing problems in your school cafeteria or dining hall with our Free School Equipment Assessment.