Foodservice operators want to re-open as soon as possible, and feel as "normal" as possible during the second half of 2020. Guests and customers want that too, but they need to feel safe when going out to eat, and trust that the foodservice staff are taking every necessary precaution to ensure that safety.
But the fact of the matter is that we're still living in a pandemic. Adjusting to that culture and climate has proven to be like a roller coaster. Not many industries have been impacted quite as hard as the foodservice industry. Re-opening and operating restaurants, cafeterias, and other commercial kitchens can be done safely with proper solutions in place.
Safety and sanitation is vital wherever you go now. In foodservice operations, that starts in the back of the house. Is your current dish machine equipped to eradicate the pathogen that makes up COVID-19? How would you even know? Fortunately, MEIKO, one of the world's leading manufacturers embracing state-of-the-art technology, is certified and proven to inactivate the coronavirus. Here's how they're doing it.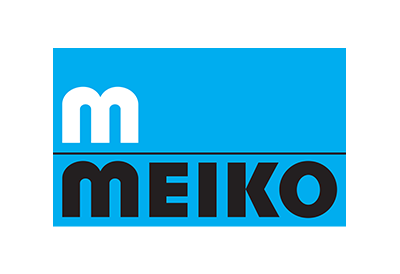 MEIKO Goes Above and Beyond
This risk for spread of the coronavirus is especially high in restaurants and bars where people are found in close quarters. HygCen Germany, an accredited, independent testing laboratory certified the effectiveness of MEIKO dishwashers in sanitizing wares to a level that completely inactivates the coronavirus, to help prevent the spread of the disease.
The certification took into account MEIKO dishwashing machines' temperatures, washing mechanisms, chemical usage, and wash cycle times, and compared them with the known characteristics of the coronavirus.
What did those results find? When the right criteria is met, MEIKO's professional warewashing, cleaning and disinfection technology are particularly effective in inactivating the new coronavirus.
The HygCen Institute found that the final rinse cycle in most of the MEIKO dish machines is highly effective against the coronavirus particles.
"MEIKO devices are able to process dishes and cutlery in such a way that they can be reused without hesitation, even if they have previously been used by infected or sick people." says Virologist Dr. Friedrich von Rheinbaben.
Stay Safe with MEIKO Technology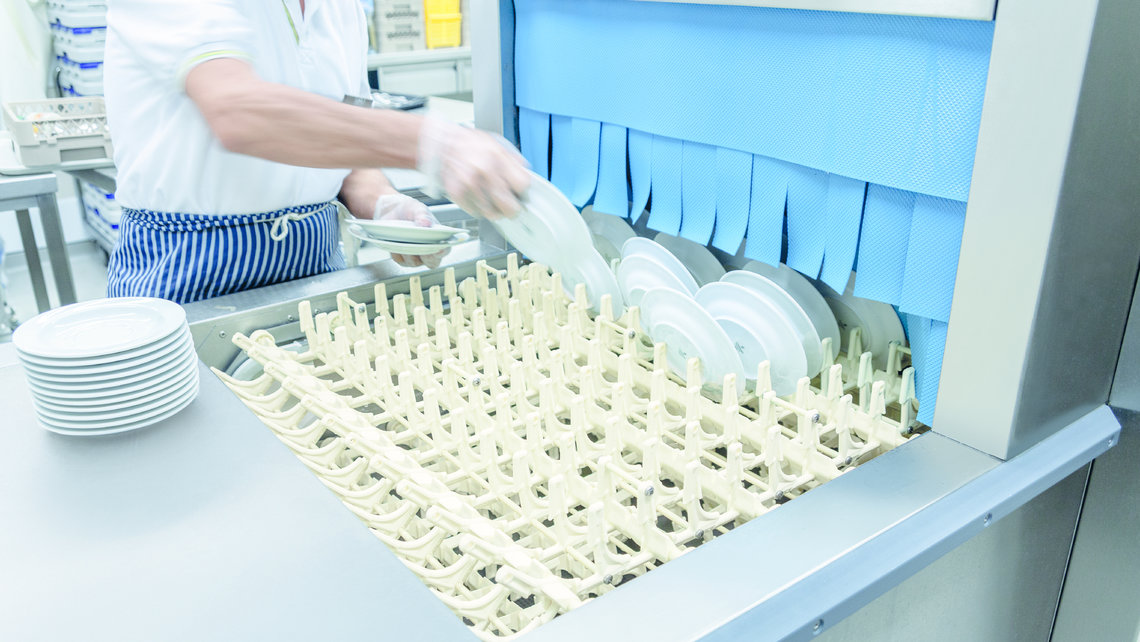 MEIKO wants to help put everyone's mind at ease during this time of mass unrest. With MEIKO equipment in your commercial kitchen, you can safely meet all the crazy challenges of warewashing, sanitation, and disinfection, in one smart machine.
Whether you're using undercounter, door-type, rack, or flight-type dishwashers from MEIKO, operators and guests alike can feel confident that they are handling completely sanitized wares, thanks to MEIKO's technology.
These technological features from MEIKO dishwashing equipment are proven to inactivate the virus. This includes:
MEIKO's special dishwashing mechanics, which reliably ensure that the viral load is washed away.
A sufficiently high water temperature that can be kept constant because MEIKO machines have a double-walled structure that counteracts temperature fluctuations.
Use of an alkaline cleaner with surfactants. Alkaline detergents have already been proven in a number of studies to be effective in inactivating envelope viruses.
A dosing system that ensures the exact concentrations of the cleaning products are safely mixed and accurately released at the right time onto the wares, especially in cycles with very short contact times.
Staying Safe In The Months Ahead
Considering the new information around coronavirus and the fact that it may be a part of society for the next few months, it is essential that your commercial kitchen take precautions now to ensure that dishes, cookware, and silverware are all cleaned thoroughly and sanitized to prevent the spread of this virus. This is not only for the protection of your customers but also for your staff who will be working with these dishes after they have been used by customers. Choose a manufacturer that spends the time to research, and values the safety enough to certify its products.
If your kitchen is in need of quality dish machines designed to keep both staff and guests safe, look no further than dish washing equipment using MEIKO technology. And, be sure to visit our COVID Resources page for more foodservice equipment solutions aimed at helping operators navigate these uncertain times.
Get a free equipment assessment from High Sabatino, and we'll help you determine what type of MEIKO dish machine is the perfect fit in your foodservice operation. To learn more about MEIKO's solutions, download the Guide to Dishwashing below.