We made it quite evident that we loved going to Germany during our visit a few years ago. And though we missed the Oktoberfest celebrations this year, we did get to experience another important milestone -- the 50th anniversary of RATIONAL.
In the world of foodservice equipment, few names are as resonate as RATIONAL. Begun in 1973 in Landsberg am Lech just west of Munich, the company exemplifies what it means to lead with innovation and vision. The company was a leading manufacturer of a wide range of foodservice equipment, but after inventing combi oven technology in 1976, they decided to drop those other lines to focus solely on the combi. The result is today's industry leader in the category of combi ovens.
What did we experience in Germany at the 50th anniversary event? Here's a short snapshot, along with some of our pictures below.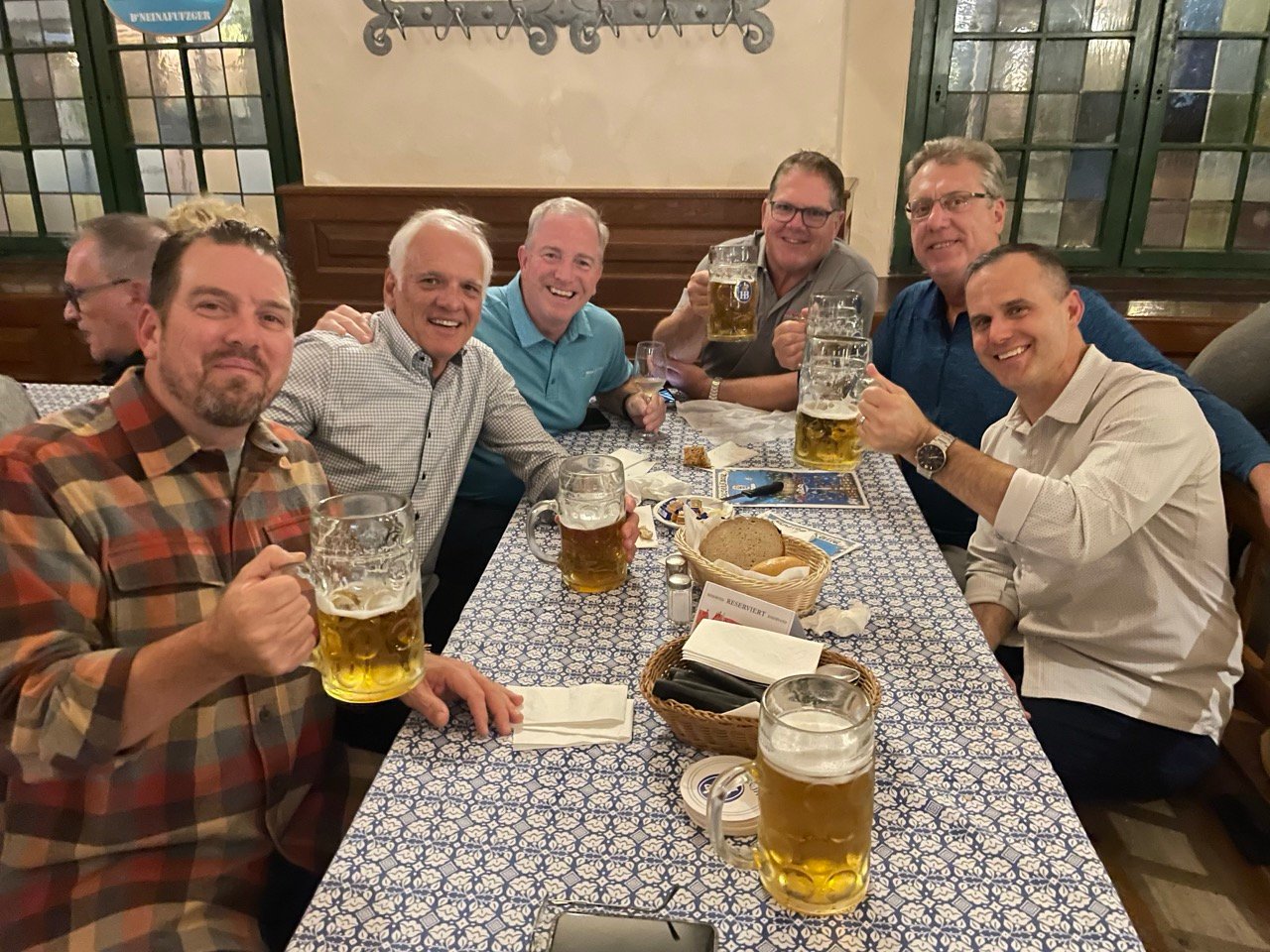 Product Showcases: RATIONAL used this momentous occasion to showcase their latest innovations and advancements in the world of combi ovens. This included exciting product demonstrations and previews of upcoming offerings.
Culinary Delights: The celebration featured a spectacular culinary experience with demonstrations and great food. What the foodservice equipment industry in the United States might not know is that RATIONAL is the inventor of trade show demonstrations. What began at the HOST Milan Show several years back is commonplace amongst many factors at places like the NAFEM and NRA Shows in the States.
Networking: The event provided a unique platform for representatives to connect, share ideas, and discuss the evolving needs of the culinary industry. The exchange of insights and experiences is crucial for RATIONAL to continue providing solutions that meet the demands of their customers, and at their anniversary event, they received a global attendee list.
Acknowledging a Bright Future: RATIONAL's leadership expressed their gratitude for the dedication and hard work of their sales representatives and reaffirmed their commitment to innovation, sustainability, and culinary excellence in the years to come. As mentioned by RATIONAL CEO, Dr Peter Stadelmann, "The difference between food intake and the restaurant dining experience will continue to diverge in the coming decades. I am convinced that the technologies of the future are a unique opportunity for the hospitality industry. On that note, 2073, here we come!"