There are two likely scenarios this time of year. The first one is a school nutrition director sits down to review the 2018-19 budget and realizes there's a surplus. The second and more common option is to conclude, "We have to figure out how to save more next year."
Both scenarios lend themselves to replacing, refreshing, or reinventing your school cafeteria, and here are eight ways to do it.

Vitamix Blenders
Whether it's one of Vitamix's most popular models or a different model, a blender can help operators efficiently create large batches of staple menu items, foods that are healthy and whole-food based, foods that kids will actually eat. When you use a Vitamix blender, you can reduce food waste by using ripe fruits and vegetables, creating items like açai bowls, salsas, sorbets, and more -- all in a single blender.
[SEE ALSO: One Essential Tool for Delivering Nutritious K-12 Meals]

Director's Choice® Adjustable Height Option Serving Counters
The height of the student population served in a school cafeteria will vary from lunch period to lunch period. As important as it may be to have serving lines and food stations that are colorful, visually appealing, and reflect the overall spirit of the school, it's just as important -- more so, actually -- to make sure those serving lines allow kids to actually see the food. Eagle makes this possible and as easy as possible with their new adjustable height serving counters.
[SEE ALSO: One Thing School Nutrition Directors Might Overlook About Their Students]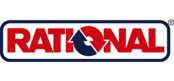 Rational SelfCookingCenter®
The Rational SelfCookingCenter is ideal for consolidating multiple cooking operations in a single unit. Convection ovens, tilting fryers, broilers, deep fryers, steamers -- now you only need a single, space-saving unit to grill, roast, bake, steam, stew, blanch, poach, and more.
[SEE ALSO: Versatile Cooking Options from Your School Cafeteria Provided by Rational Ovens]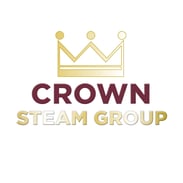 Crown Steam Group Steam Equipment and Convection Ovens
The overall measure of any oven is the evenness of cooking. Even kids can tell a difference. Crown Steam Group convection ovens feature soft heat mixing zone technology that allows hot air to mix with cooler air to provide even backing and cooking. Crown Steam Group steamers are also an efficient choice, as they cook 30 percent faster than other methods, prevent foods from drying out, and won't scorch or burn in busy school kitchens.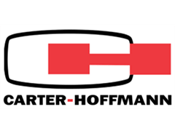 Carter-Hoffmann Holding Cabinets
School cafeterias are like banquet services on top of banquet services. Time after time, large quantities of food needs to be consistent in quality. With Carter-Hoffman holding cabinets, gentle air circulation seals in moisture for an even cook, allowing food to stay at ideal serving temperatures without compromising consistency or quality. VaporPro cabinets allow you to precisely control humidity at higher temperatures, allowing you to keep foods moist for longer periods of time.

Panasonic Sonic Steamers
Traditional steamers can get expensive. At the same time, school nutrition directors across Virginia and Maryland are constantly looking for easy ways to serve healthier food, and steaming is certainly part of that equation. With Panasonic Sonic Steamers, foods are steamed in a shorter amount of time without compromising nutritional values or hefty chunks of your school nutrition budget. Plus, the ability to steam without any water lines or drain lines makes service and the installation process a lot easier than other steaming alternatives.
[SEE ALSO: Six Benefits of a Panasonic Sonic Steamer]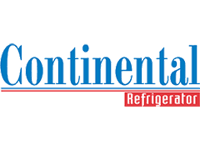 Continental Milk Coolers
Milk. It does a body good. And it's certainly a central part of school nutrition. One of the easiest ways to get students to participate in a school milk program is to make it easy for students to get milk. Continental milk coolers is part of the solution, providing easy access to milk in an energy efficient cooler available in both cold wall and forced air units.

Bally Walk-Ins
Bally Walk-In Coolers and Freezers are designed to save school nutrition programs money through continuous operation for years to come. They're durable, efficient, and affordable. With design simplicity, they're also easy to assemble (and reassemble) for future expansion or relocation.
Start your 2019-20 school year off on the right foot. Begin with a free School Nutrition Assessment for your Virginia or Maryland K-12 operation, and let us see if we can help you meet some of your expected challenges.