Selecting a countertop griddle. It can be a complicated process that depends on a lot of different factors. So let's start with a few hypothetical questions.
Are you looking to cook multiple menu items on the countertop griddle, or are you planning to cook a single type of item like hamburgers? Are you looking to control temperatures at precise levels as you might need to toast tortillas? Are you looking for a certain period of time to bring your unit up to temp?
When you consider your griddle selection, you are inevitably going to answer questions like those above. In terms of features and benefits, those answers are going to come from the following factors:
POWER OUTPUT
How quickly do you want your griddle to go from one temperature to the next. What about recovery times? This will determine how many BTUs you'll need, which typically range from 27,000 up to 180,00 per burner.
CONTROL
Back to the tortilla example above, how precise do you need to keep your temperatures? There are two types of controls -- manual and thermostatic. If you're looking to perform one task such as flip burgers, you'll likely only need basic temperature controls. In this case, a manual control might be the most cost effective option. If you're looking to cook a range of menu items, on the other hand, the precise temperature control that comes with thermostatic options is worth the investment.
CONSTRUCTION
What is your griddle made of as far as metals go, and how thick are those metals? Steel is the most common and most economical choice, but it can add to the ambient heat of your kitchen and requires special cleaning solutions. For front-of-the-house, open kitchens, chrome looks nicer. Nickel is easy to clean, has even heat, and faster recover times. Thickness also plays an important role, with thicker plates providing better recovery times.
Compare Countertop Griddle Options Using These Charts:
ELECTRIC GRIDDLE COMPARISON CHART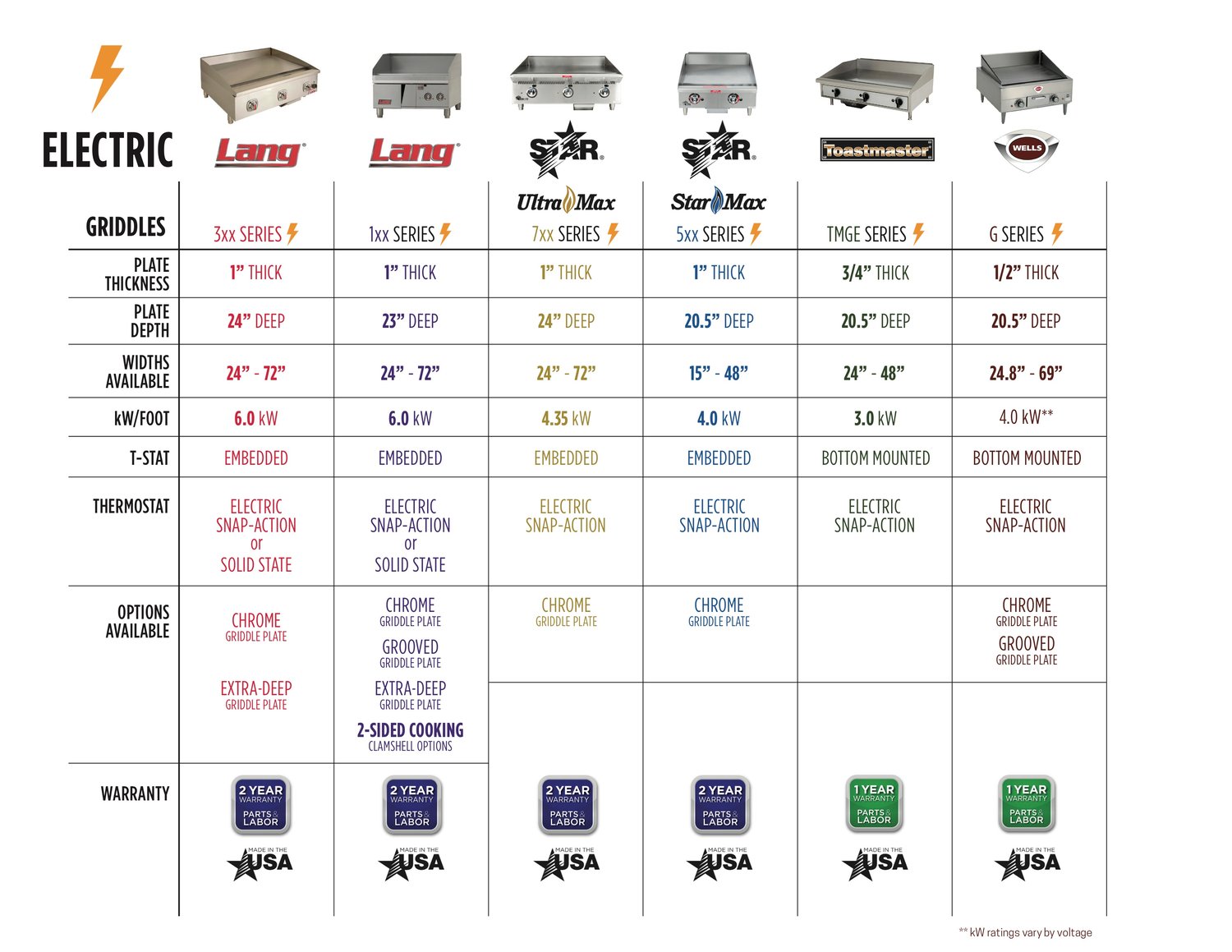 GAS GRIDDLE COMPARISON CHART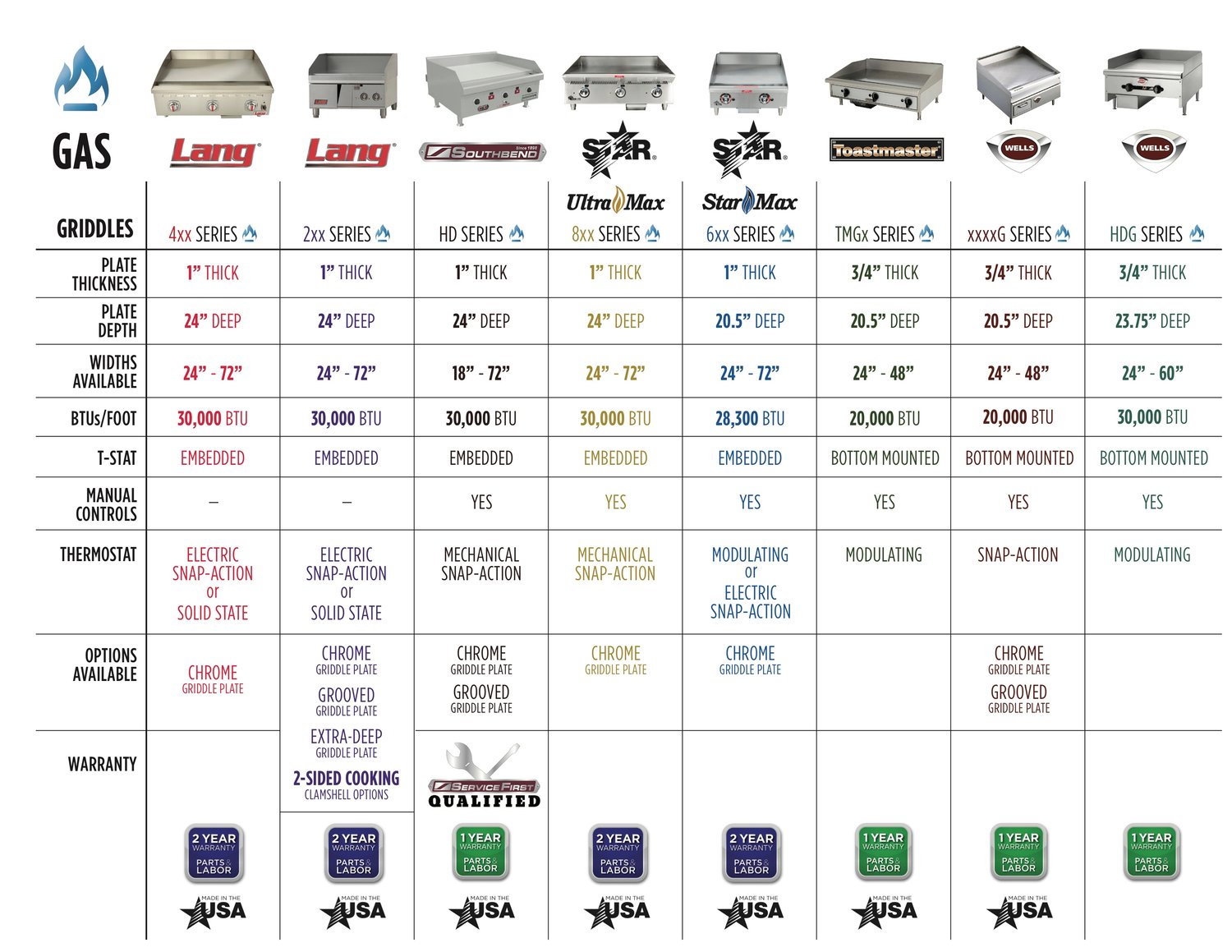 CHARBROILER COMPARISON CHART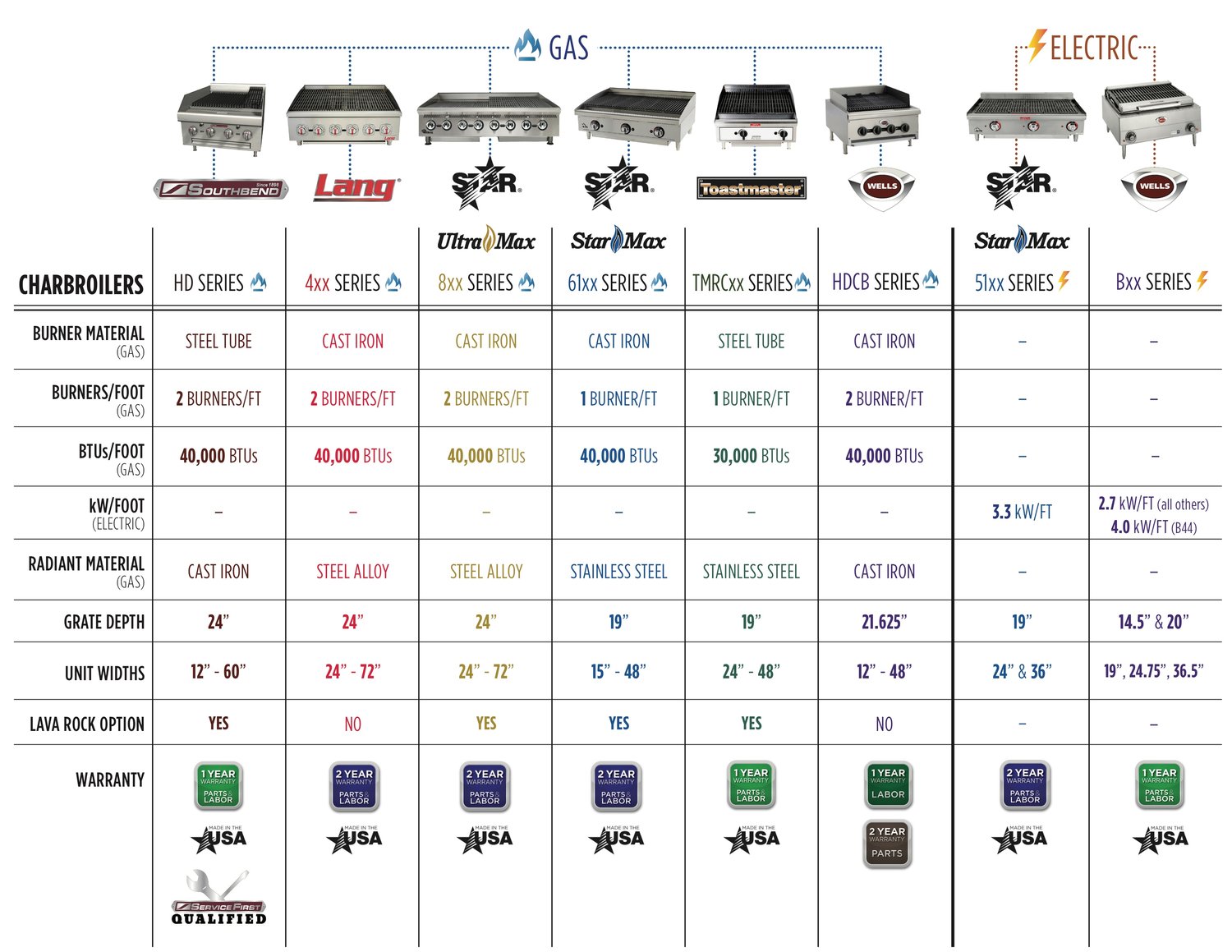 Not every griddle or charbroiler is right for the goals of your Maryland or Virginia foodservice operation.
Our goal at High Sabatino is to walk you through the options available on the charts above, breaking down the pluses and minuses of each option. The result should be a narrowed set of solutions that can help you cook the menu items you're looking to serve in the right amount of time with the right energy efficiency.
Schedule some time with an expert at High Sabatino to learn more.