We recently announced additions to our manufacturers, including Star Manufacturing. Solutions from Star are wide and varied, ranging from heavy duty griddles and charbroilers to smaller, countertop cooking items like sandwich grills, toasters, hot dog service, and more.
With a quick look at Star Manufacturing, it's easy to see how these countertop solutions can be ideal for convenience stores, so let's take a closer look at essential foodservice equipment for Virginia and Maryland c-stores.
SANDWICH GRILLS
Want to offer your customers golden brown, melt-y sandwiches that keep them coming back inside your c-store time and time again? Star Sandwich Grills are multi-functional and essential for c-stores that want the efficiency, and profits, of a "perfectly-pressed" sandwich.
Choose from an aluminum or cast iron grill, depending on use and heating preference. And opt for a 3-inch "flat landing" opening for large sandwiches so that the contents aren't squeezed out. Whether you're looking for a low power grill for warming food, or a high-power grill for cooking meats, Star Manufacturing has you and your customers covered.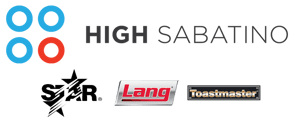 ROLLER GRILLS
For gas station convenience stores, Star Manufacturing roller grills offer your customers a tasty, grab-and-go option without adding time-consuming work for your staff.
As the most advanced, longest-performing roller grill in the industry, Grill-Max® cooks up hot dogs, brats, and sausages that are full of flavor and have that just-right, grilled texture. Star Manufacturing commercial roller grills are available in multiple sizes and configurations to match your needs.
REFRIGERATED COUNTERTOP SERVERS
You need toppings for those hot dogs and brats, right? Refrigerated Countertop Servers from Star Manufacturing are self-contained and will accommodate varying pan sizes. These units are idea for storing items like onions, jalapeno peppers, relish, and other toppings and condiments that should be stored cold.
HEATED PERISTALTIC DISPENSERS
It's time for the nacho cheese sauce. Star peristaltic dispensers use a patented heating and pumping system designed for safe, efficient dispensing of cheese and other pouched condiments. These units are designed to operate consistently, quietly, and at a cool external temperature. Optional portion control delivery system allows for accurate and repeatable delivery of cheese and other pouched condiments.
FRYERS
More and more c-stores are implementing fryer programs, and Star Manufacturing can help. Salty French fries, crispy onion rings, chicken strips, and more. There's nothing quite as popular as fried foods! Give your customers the crispy look and taste they love and the predictability and reliability you need with a Star Fryer.
The right commercial kitchen equipment can make all the difference in the quality and consistency of the foods you prepare and present to your customers. Whether the fryer you have is on its way out or you need to add to your existing operation, we offer plenty of options. Star Manufacturing's countertop fryers come in both gas and electric, single and twin pot, and with twin and full basket options – all in a variety of sizes to meet every need.
Learn more about Star Manufacturing, as well as some other ideas that can help you maximize the potential of your c-store food and beverage service. Schedule a free foodservice equipment assessment with High Sabatino today.